Tuesday, 10 September 2019
Armor Inkanto have developed the world's first ribbon which is coated without using solvents, including for the backcoating – the AWR470. The innovative wax ribbon represents a saving of 365g of CO2 compared to the same ribbon (with average dimensions) produced with a traditional process for the backcoating. A benchmark product in its sector since its creation in 1986, AWR470 wax ribbons allow users to reduce their carbon footprint and take a more eco approach to their printing needs.
Wednesday, 5 June 2019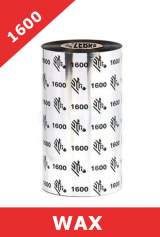 We are delighted to be increasing our offering of Zebra Wax thermal transfer ribbons to include the new 1600 ribbon to our collection.
The new 1600 thermal transfer ribbon from Zebra is an economy wax ribbon suitable for printing on most uncoated and coated labels and tags. Available for industrial printers in 450m offering good print quality at speeds of up to 254mm/sec (10ips) and 152mm/sec (6ips) for rotated barcodes. This is Zebra's competitively priced wax ribbon solution against low-cost competition.
Thursday, 20 December 2018

With strict regulations and guidelines to adhere to, knowing how to approach label printing within industries involving chemicals can often cause a great deal of confusion. This online guide helps you to simplify the process and understand to adhere to both GHS and BS5609 requirements.
Thursday, 11 October 2018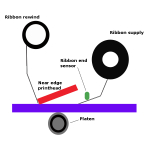 This article explains the difference between near edge and flat head printing technologies and explains why you need to be buying the correct ARMOR Inkanto ribbons for your printers.
Friday, 14 September 2018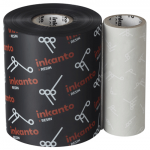 This online guide helps you to understand the reasons behind ARMOR's recent thermal transfer rebranding to Inkanto. The article outlines how the new ribbons have been improved and the new services associated with the rebranding.
Friday, 1 March 2013 | Admin
Wider choice of Armor ribbons now available from smartlabelling.co.uk