Top marks for Zebra LP2824 printer
Friday, 25 April 2014 | Mike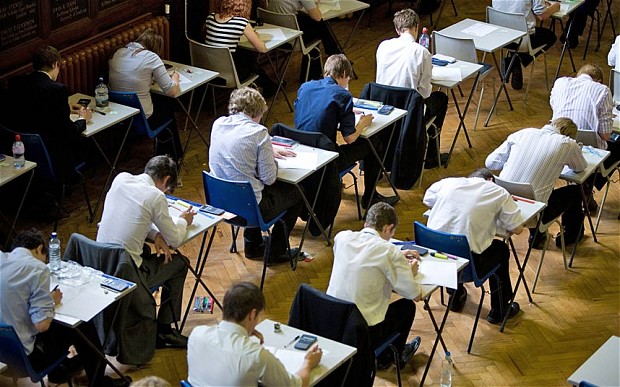 Founded in 1914, The Cardinal Vaughan Memorial School in Holland Park, West London is one of the highest achieving State Comprehensive schools in the country. Awarded the Evening Standard Award for Academic Achievement and with specialisms in Maths, Computing and Science, the school offers outstanding opportunities to its pupils both academically and in the field of sports, music and the arts.
With the busy examination season fast approaching, the school had been searching for a new solution to a long standing problem. According to School Registrar Andrew Bell "there is requirement that at every public examination, the specific seat reserved for each student needs to be clearly and accurately identified in the precise order. Given that there may be up to 300 students sitting an examination at any one time and there are two exams a day, this was an onerous task".
After research, Andrew identified that this problem could be resolved by using a Zebra's low-cost LP2824 desktop printer supplied by Smart Print and Labelling. "By using a Zebra desktop printer and our existing student database, we were able to accurately, quickly and easily print a card for each student sitting each examination, showing their name and unique number. More importantly, these are printed in the correct sequence and significantly saved us many hours of labour every day during the exam season". Andrew goes onto say "as we enter the examination period this year, we feel better equipped to be able to provide our pupils with the support they need, in what can be a stressful time for them".
For further information about the products mentioned visit www.smartlabelling.co.uk or contact us on 01978 437537