Zebra thermal transfer and direct thermal labels, ribbons and printheads from smartlabelling.co.uk
With over 10 years experience, we are a specialist supplier for Zebra label printers, direct thermal labels, thermal transfer labels, thermal transfer ribbons and replacement printheads, Armor thermal transfer ribbons and Citizen label printers, supplying products in the UK and the European Union. We believe our success is due to our commitment to our customers. Our promise is to offer you great service, competitive pricing, unbeatable value and a friendly approach to business. We are authorised suppliers for Zebra and Armor.
Here is a selection of the genuine Zebra labels, thermal transfer ribbons and replacement printheads we supply:
Zebra desktop barcode label printers consisting of Zebra LP2824 Plus and TLP2824 Plus, Zebra GK420d and GK420t, Zebra GX420d and GX420t, Zebra GX430t, Zebra GT800, Zebra GC420d and Zebra GC420t.
Zebra mid-range and industrial barcode label printers Zebra ZT220, Zebra ZT230, Zebra ZT410, Zebra ZT420, Zebra ZM400, Zebra ZM600, Zebra 105SLPlus.
Zebra high performance barcode label printers - Zebra Xi4 range consists of Zebra 110Xi4, Zebra 140Xi4, Zebra 170Xi4 and Zebra 220Xi4.
Zebra UHF RFID printers, the Zebra R110Xi4 industrial printer and Zebra ZD500R desktop printer.
Zebra printer labels covering direct thermal labels, Z-Perform 1000D and Z-Select 2000D, and thermal transfer labels, Z-Perform 1000T, Z-Select 2000T, Z-Ultimate 3000T and Cryocool 8000T.
Zebra thermal transfer printer ribbons including Zebra 2100 wax and Zebra 2300 wax, Zebra 3200 wax / resin and Zebra 3400 wax / resin together with Zebra 4800 resin and Zebra 5095 resin ribbons.
Zebra replacement thermal printheads.
Armor AWR470 wax thermal transfer ribbons, Armor APR6 wax / resin ribbons and Armor AXR7+ resin ribbons for Zebra printers, Datamax printers, generic inside wound and generic outside wound thermal transfer printers.
Datamax desktop barcode label printers consisting of Datamax E-Class label printers.
Datamax industrial barcode label printers consisting of Datamax I-Class, Datamax M-Class and Datamax H-Class label printers.

All orders in stock are processed and sent out within 24 hours (Monday to Friday).
We also offer FREE standard delivery on everything in-store.
Recent Blog Posts
Friday, 8 March 2019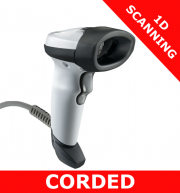 There's no doubt that the best-in-class LI2208 linear imager delivers unparalleled performance, every time. Millions of individuals around the world from both small and large businesses choose to use the scanner in their daily working life and it's no surprise. The next generation in 1D scanning, the LI2208 provides the same reliability and ergonomics of Zebra's most popular scanner, the LS2208, with enhanced features that let you scan more types of barcodes at a greater distance. This all results in its resounding success.
Monday, 25 February 2019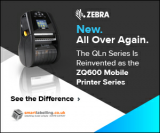 A helpful guide to Zebra's ZQ600 mobile printer series. Released in 2019 to build upon the legacy of the QLn mobile printer series, the QZ600 has been developed by Zebra to transform the retail sector through high-volume label and receipt printing applications.
Monday, 4 February 2019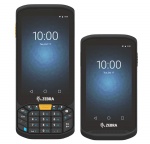 A definitive guide to both the TC20 and TC25, helping to identify which device is best for your business from Smart Print and Labelling
Friday, 11 January 2019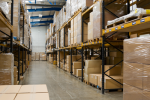 This article outlines and explains Zebra's Device Tracker - launched to track and find missing Zebra Android mobile devices.
Thursday, 10 January 2019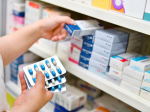 This article explains the changes that the Falsified Medicines Directive will bring to pharmacies across the EU and what pharmacists can do in order to adhere to the Directive - including what 2D scanners to buy.
Thursday, 20 December 2018

With strict regulations and guidelines to adhere to, knowing how to approach label printing within industries involving chemicals can often cause a great deal of confusion. This online guide helps you to simplify the process and understand to adhere to both GHS and BS5609 requirements.
Follow us