Zebra thermal transfer and direct thermal labels, ribbons and printheads from smartlabelling.co.uk
With over 10 years experience, we are a specialist supplier for Zebra label printers, direct thermal labels, thermal transfer labels, thermal transfer ribbons and replacement printheads, Armor thermal transfer ribbons and Citizen label printers, supplying products in the UK and the European Union. We believe our success is due to our commitment to our customers. Our promise is to offer you great service, competitive pricing, unbeatable value and a friendly approach to business. We are authorised suppliers for Zebra and Armor.
Here is a selection of the genuine Zebra labels, thermal transfer ribbons and replacement printheads we supply:
Zebra desktop barcode label printers consisting of Zebra LP2824 Plus and TLP2824 Plus, Zebra GK420d and GK420t, Zebra GX420d and GX420t, Zebra GX430t, Zebra GT800, Zebra GC420d and Zebra GC420t.
Zebra mid-range and industrial barcode label printers Zebra ZT220, Zebra ZT230, Zebra ZT410, Zebra ZT420, Zebra ZM400, Zebra ZM600, Zebra 105SLPlus.
Zebra high performance barcode label printers - Zebra Xi4 range consists of Zebra 110Xi4, Zebra 140Xi4, Zebra 170Xi4 and Zebra 220Xi4.
Zebra UHF RFID printers, the Zebra R110Xi4 industrial printer and Zebra ZD500R desktop printer.
Zebra printer labels covering direct thermal labels, Z-Perform 1000D and Z-Select 2000D, and thermal transfer labels, Z-Perform 1000T, Z-Select 2000T, Z-Ultimate 3000T and Cryocool 8000T.
Zebra thermal transfer printer ribbons including Zebra 2100 wax and Zebra 2300 wax, Zebra 3200 wax / resin and Zebra 3400 wax / resin together with Zebra 4800 resin and Zebra 5095 resin ribbons.
Zebra replacement thermal printheads.
Armor AWR470 wax thermal transfer ribbons, Armor APR6 wax / resin ribbons and Armor AXR7+ resin ribbons for Zebra printers, Datamax printers, generic inside wound and generic outside wound thermal transfer printers.
Datamax desktop barcode label printers consisting of Datamax E-Class label printers.
Datamax industrial barcode label printers consisting of Datamax I-Class, Datamax M-Class and Datamax H-Class label printers.

All orders in stock are processed and sent out within 24 hours (Monday to Friday).
We also offer FREE standard delivery on everything in-store.
Recent Blog Posts
Friday, 14 September 2018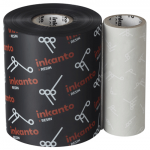 This online guide helps you to understand the reasons behind ARMOR's recent thermal transfer rebranding to Inkanto. The article outlines how the new ribbons have been improved and the new services associated with the rebranding.
Monday, 10 September 2018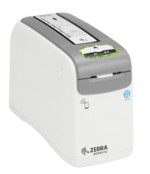 This article introduces Zebra's new ZD510-HC wristband printer and explains why you should consider upgrading to it.
Wednesday, 5 September 2018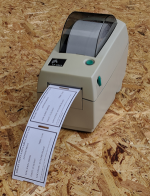 Our appointment cards are popular with dentists, doctors, hairdressers & veterinarians across the UK. They are a great way of creating personalised, on-demand reminders for patients and clients and are credit-card sized to conveniently fit into a wallet or purse.
Tuesday, 24 April 2018 | Mike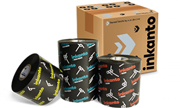 inkanto is the brand that the ARMOR Group has chosen for its Thermal Transfer ribbon offering. It will definitely enhance your experience with our ribbons.
Wednesday, 7 March 2018 | Mike

If you need a fast 4-inch printer that is easy to use, easy to deploy and easy to manage, choose the leader of the class — the ZD420. The ZD420 offers fast high quality printing, an intuitive interface, virtually every modern wired and wireless connectivity option, field-installable connectivity and media handling options, along with the ability to easily manage and monitor printers from the cloud. The ZD420 – when ease of use, application flexibility and management simplicity matter.
Thursday, 22 February 2018 | Mike
This article explains which types of Zebra labels are suitable for a Zebra GK420d printer
Follow us