Monday, 13 May 2019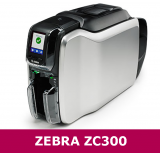 Zebra Technologies have announced that their ZC100 and ZC300 series card printers have received the prestigious iF Design Award in the discipline of product design. The ZC100 and ZC300 series card printers offer unique industrial design with the slimmest profile and lowest clearance in their class. They can be installed in space-constrained environments such as under a counter or shelf, and the printers' covers are customizable to reflect their environment. They also feature an advanced card feeder that automatically adjusts to the thickness of each card, eliminating the error-prone process of manually adjusting for different card stocks. In addition, swing-open card output doors and a new ribbon door design simplify their loading and unloading process.
Friday, 10 May 2019
Technology is rapidly progressing and as a result there are more ID card printers on the market than ever before – choosing one can often be difficult. The fundamental question that you must ask before buying your printer is if you're looking for one with single-sided or dual-sided printing capabilities. The difference between the two is relatively straightforward. Dual-sided card printers have the ability to print on both sides of the card simultaneously whereas single-sided printers can only print on one side of the card at a time, leaving the reverse of the card blank.
Friday, 26 April 2019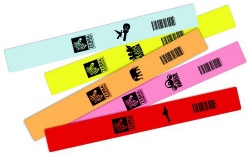 Zebra's innovative print-on-demand, bar-coded wristbands provide a cost-effective solution for entertainment and hospitality industries. Brightly coloured and durable, they're both fun and practical, enabling cashless point-of-sale and access management. We offer two types of wristband - Z-Band Fun and Z-Band Splash. The key difference is that Z-Band Splash bands are water-resistant and are ideal for water parks and resorts.
Monday, 8 April 2019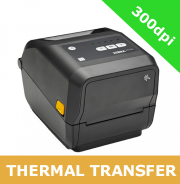 Building on the legacy of the industry-leading GK Series printers, Zebra's ZD420 Series of desktop printers delivers both pioneering features a unique and functionality that makes the printer easier to use and manage than any other at its level. The ZD420 is available in both direct thermal and thermal transfer models. And, the ZD420 ribbon cartridge version is the easiest thermal transfer printer to load.
Thursday, 21 March 2019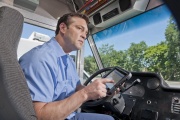 Today (21,03,2019), Zebra Technologies have announced the results of their latest study looking into the future of field operations. As an innovator on the front-line of this enterprise, Zebra have been creating solutions to give field operators a performance edge for years now and are experts in the realm.
The fascinating study reveals that mobile technology investment is a top priority for 36 percent of organisations and a growing priority for an additional 58 percent to keep up with rapidly evolving and increasing customer demand. It estimates that in just five years 50% of organisations will have a majority of their field-based operations using enterprising mobile devices such as the TC20 and TC25. The findings indicate investments will be made in disruptive technologies and enterprise mobile devices to enhance front-line worker productivity and customer satisfaction in field operations including fleet management, field services, proof of delivery and direct store delivery workflows.
Friday, 8 March 2019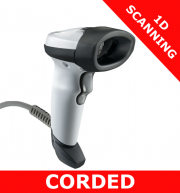 There's no doubt that the best-in-class LI2208 linear imager delivers unparalleled performance, every time. Millions of individuals around the world from both small and large businesses choose to use the scanner in their daily working life and it's no surprise. The next generation in 1D scanning, the LI2208 provides the same reliability and ergonomics of Zebra's most popular scanner, the LS2208, with enhanced features that let you scan more types of barcodes at a greater distance. This all results in its resounding success.