Monday, 12 November 2018

A review of Zebra's TC25 - the rugged smartphone designed for business on the road - written by smartlabelling.co.uk.
Wednesday, 24 October 2018

This article explains how to care for, clean, maintain and replace your genuine Zebra printhead.
Tuesday, 25 September 2018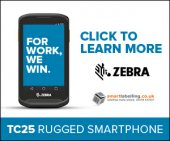 This article explains what the Zebra-TC25 can do for your business and how it differs from other smartphones and mobile computers?
Monday, 10 September 2018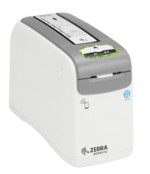 This article introduces Zebra's new ZD510-HC wristband printer and explains why you should consider upgrading to it.
Wednesday, 5 September 2018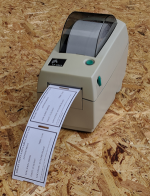 Our appointment cards are popular with dentists, doctors, hairdressers & veterinarians across the UK. They are a great way of creating personalised, on-demand reminders for patients and clients and are credit-card sized to conveniently fit into a wallet or purse.
Wednesday, 7 March 2018 | Mike

If you need a fast 4-inch printer that is easy to use, easy to deploy and easy to manage, choose the leader of the class — the ZD420. The ZD420 offers fast high quality printing, an intuitive interface, virtually every modern wired and wireless connectivity option, field-installable connectivity and media handling options, along with the ability to easily manage and monitor printers from the cloud. The ZD420 – when ease of use, application flexibility and management simplicity matter.