Friday, 19 June 2020
Since their release in 2018 the TC5X Series has been a bestseller in the rugged touch computer market proving themselves as the best in their field for both indoor and outdoor use. Building on the success of the TC51/TC56, the TC52 and TC57 provide the ultimate user experience - with the simplicity of Android and all the business features that workers need to maximise productivity.
There is however one very important question to consider when researching the devices – what are the key differences between the TC52 and TC57 and which one is more suitable for your business needs?
Tuesday, 24 September 2019
Zebra's EC30 is the right-priced mobile device with the right mobile connections for today's unconnected associates. The EC30 is specially designed for portability — it's small, lightweight and durable — and delivers comprehensive voice and data capabilities including secure messaging and 1D/2D barcode scanning. Weighing less than four ounces and just a half-inch thin, the EC30 is easily tucked in a pocket, safely and comfortably worn on a lanyard, clipped on a uniform, worn on a holster or arm band and more.
Tuesday, 16 April 2019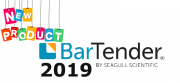 We're pleased to announce the availability of the new Bartender 2019 label software from Seagull Scientific on our website.
BarTender software transforms your business information into the labels, barcodes, RFID tags, smartcards, packing slips and pallet labels that drive your company. Major international enterprises trust their production lines to BarTender's unmatched product quality and exceptional customer support. So do hundreds of thousands of smaller businesses around the world. BarTender software helps our customers improve safety, security, efficiency and compliance through easy, powerful design with Intelligent Templates; fast, accurate printing; comprehensive control and security; straightforward integration with existing business systems; and legendary technical support.
Friday, 11 January 2019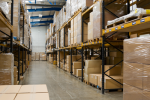 This article outlines and explains Zebra's Device Tracker - launched to track and find missing Zebra Android mobile devices.
Thursday, 20 December 2018

With strict regulations and guidelines to adhere to, knowing how to approach label printing within industries involving chemicals can often cause a great deal of confusion. This online guide helps you to simplify the process and understand to adhere to both GHS and BS5609 requirements.
Wednesday, 21 November 2018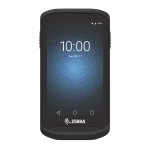 An article to outline everything that you need to know about the Zebra TC20 - the durable smartphone developed for the business space.